AeroModeller January 2016, No 944 (ADH026)
Sopwith 1 1/2 Strutter
The new issue of AeroModeller is out now for the Christmas and New Year holiday. The FREE PLAN is for the 1/24th scale, 17″ span Sopwith Strutter by indoor scale flying supremo Richard Crossley – this can be rubber or electric powered, was designed as FF but could also be converted to micro RC. We also review a couple of diesels from Sharma Engines, a company with a long pedigree which may be new to you. There is coverage of the Nats CL Combat and FF events: indoors at Brabazon Hangar, and outdoors at the WC International at Eifel Pokal in France. Plus plenty more for the model builder and flyer!
Bonus content here is in support of the article by Richard Riding on C. Rupert Moore, innovative designer and painter of many early AeroModeller covers – original article on his idiosyncratic twin propped 'Wakefield' and the Moore Diaphragm for use with rubber powered models.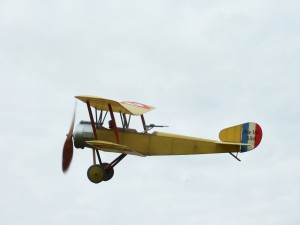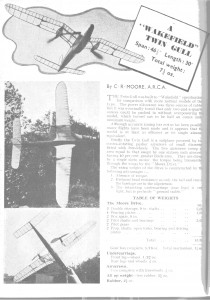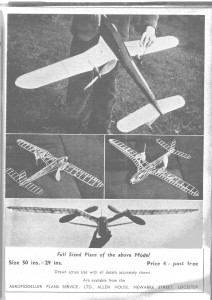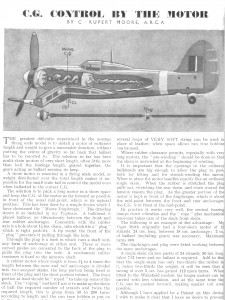 Free Plan: