AeroModeller Nov 2015, No 942 (ADH024)
80TH BIRTHDAY ISSUE!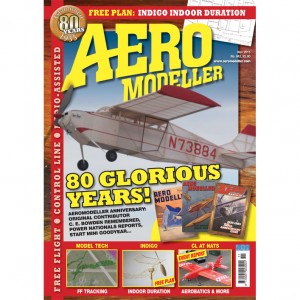 A celebration issue of AeroModeller is out now to mark 80 years since our launch in November 1935. Original contributor C. E. Bowden, famed for developing early petrol engined models in Great Britain and founder of the Bowden Trophy, is remembered by Peter Scott who knew him. There is a full size free plan for INDIGO an indoor duration model by Clive King which gives a step up in performance from the widely available beginner's models. Comprehensive coverage is given to CL classes and FF scale at the Power Nationals, and we look at how GPS satellite technology can help track, collect data, and find FF models. All this, more and a Quiz with prizes for our 80th!
Bonus content here includes an original article by C. E. Bowden on wing slots and stalling from AeroModeller in September 1940 (the issue you can see as a postage stamp front cover on the latest front cover – C. E. B. flying his petrol model in Gibraltar.) Also the results from the SAM 1066 Championships at Middle Wallop and the Timperley FF results.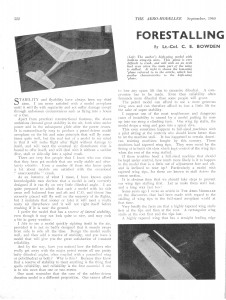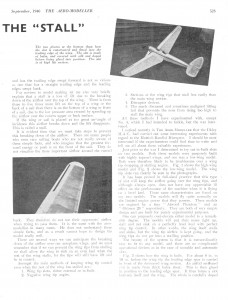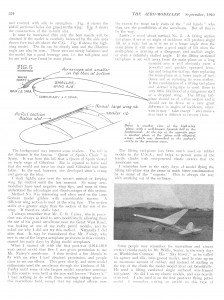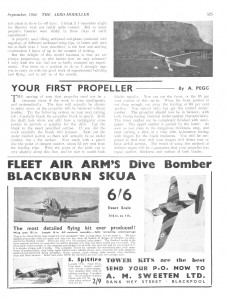 Results from SAM 1066 Champs 2015