Pass changes for 2012…
For 2012, almost every weekend has been available for free-flight trimming and training by BMFA members on Area 8 on Salisbury Plain, subject to the usual call to Peter Tribe on 01225-862748 on the Friday before you plan to fly, to check that there is no Army activity.
However, a small number of non-season ticket holders have been using the site without paying the single day fee. Therefore, Area 8 will be available ONLY to those holding a valid pass for the year. The good news is that a 2012 pass costs only £15. Send an SAE and your cheque, payable to BMFA, to Bernard Aslett, 25, Honeyhill, Wooton Bassett, Swindon, Wilts, SN4 7DX; in return you will receive a sketch map showing where we fly on Training Area 8, and a 2012 pass for the remaining weekends to display on your windscreen. If you come as a passenger, bring your pass anyway. Your name will be included on the Army security list (unless you're already on it). Please send Peter Tribe (petertribe46@talktalk.net) your e-mail address in case of any short-notice changes.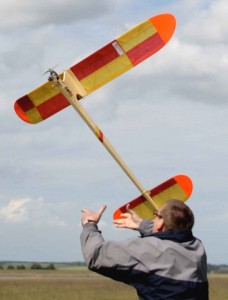 Those flying any free-flight classes will be welcome, as well as those practicing for FAI FF contests. This is one of the best free-flight venues in Britain, and the aim is to improve overall free-flight standards in the UK. The following dates remain for the rest of the year, but because of the current military situation short-notice changes are more likely, so don't forget to check your e-mail every Friday or call Peter Tribe on 01225-862748.
July 14/15, 21/22, 28/29
Aug. 4/5, 11/12, 18/19, 25/26
Sept. 1/2, 8/9, 15/16, 22/23, 29/30
Oct. 6/7, 13/14, 20/21, 27/28
Nov. 3/4, 10/11, 17/18, 24/25
Dec.1/2, 8/9, 15/16, 22/23