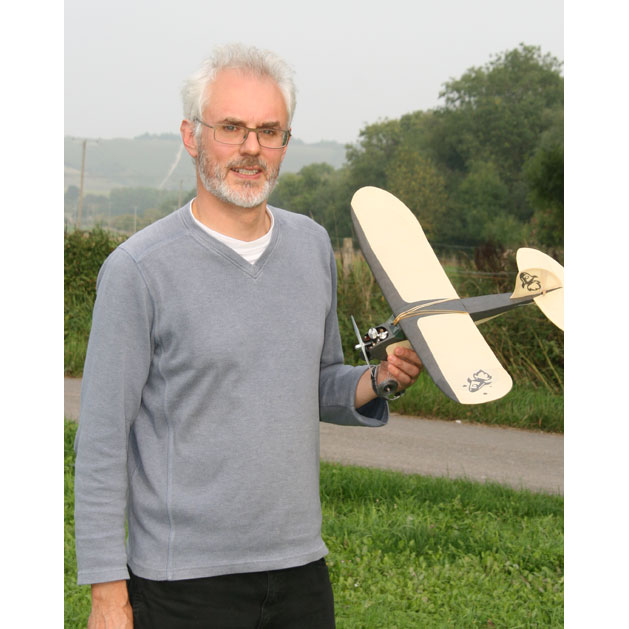 I'm delighted to have been appointed editor of AeroModeller from the January/February 2014 issue. If the name sounds familiar, it is because I'm the son of the late David 'Boddo' Boddington who designed over 500 models and was the editor of RC Model Flyer before Ken Sheppard.
With a father like that I was either going to be attracted to aeromodelling (I was!) or totally reject it (as did my brother John). So for my whole life I have been immersed in balsa and diesel, and looking back to my childhood in the 60s it seems that I advanced from learning to read on Ladybird books to the piles of Dad's AeroModellers going back to the 1940s. My first flurry of intense activity was as a teenager in the 1970s with a broad grounding in free flight, control line and radio control, before university, work and girls got in the way. Like many readers I now find myself again spending more time aeromodelling as my children leave home.
I am lucky to have known some of the greats of our aeromodelling past, including the late Ron Moulton, a previous editor of Aeromodeller. It was Ron that took the accompanying photo at Old Warden in the Summer of 1967 (Not everybody was a hippy back then!), and printed it in the January 1968 Aeromodeller.  Thus I'm a modeller to my bone and my links with AeroModeller go back a long way, but my marketing work in the IT industry has also helped prepare me for this role. Producing software catalogues and marketing collateral to time and budget has many parallels with my new role.
Steve Higginson has done a wonderful job over the last year relaunching Aeromodeller. I am picking up the baton and will wear lightly the long heritage of AeroModeller as we continue to develop the magazine you want to read today. I live and work in the UK and look forward to meeting many AeroModeller readers at events over the coming months.
Regards, Andrew Boddington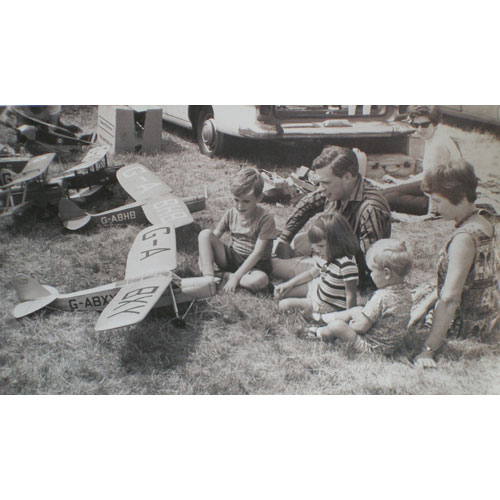 The Boddington family at Old Warden in the Summer of 1967 admiring a DH Puss Moth built from the APS plan. From the left, me (Andrew), David, Sarah, John and Jill. Photo, Ron Moulton.