You can download this free very first issue of Aeromodeller published in 1935.
Simply go to your idevice shop and Search for AeroModeller. Or read on your PC by clicking this link: http://pocketmags.com/viewmagazine.aspx?titleid=1305&title=Aeromodeller

On December 13th 2012 we are launching the new Aeromodeller and from that date you will be able to buy issue 1 from within this app, the issue will also include the free 1935 issue.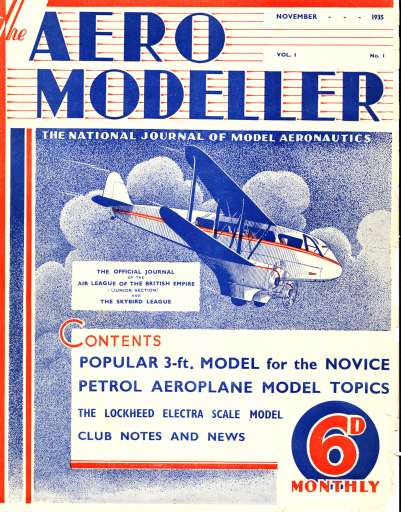 So please enjoy your free look at the past but come back on December 13th for the future of Aeromodelling.
Regards
The Aeromodeller Team

The World's only dedicated magazine for traditional aero modelling, featuring free flight, control line, RC indoor flying, plans and building articles, meeting and club reports – and whilst respecting the traditional aero modelling disciplines also covering the latest technologies and building methods.
Aeromodeller is jam packed with articles on how to build your own model aircraft either from our range of plans or even from your own designs.
The team of Editorial experts on Aeromodeller have years of experience and bring their knowledge to you every issue.
We also feature engine tests, articles on charging and getting the most from your batteries, electric motor features, product reviews, aero modelling history from the Aeromodeller archives and the latest meeting reports from around the globe.